It is time for the next blog train!!This month the theme is Homespun Christmas.There are alot of great freebies for you, so let's get started!!
I made a quickpage for you with
Ginger's House
part of the blog train.
Here is the preview...
Download
HERE
And another one for you.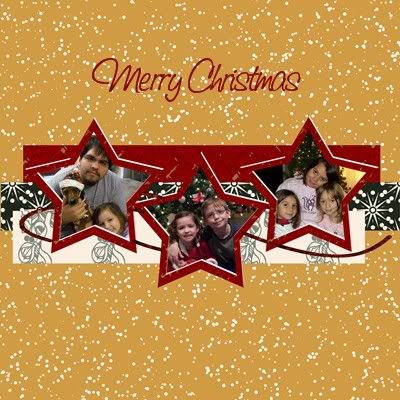 Download
HERE
Here's a list of all the blogs you should visit to get your free goodies. Remember that we are all in different time zones, so if someone doesn't have their part posted yet just visit them again later.
Nibbles Skribbles
Becky aka SAHM Scrapper
The Scrappy Kat
Quiltifications
Scraps N Pieces
Mommy Me Time Scrapper
Bubblescrap Designs
Little Red Scraps
Ginger's House
light's digiscrapworld
Grandma's Templates
Jensen Motley Crew Designs
Scrap Me Silly
Shel Belle Scraps
Crafting at Your Special Delivery
Saphira's Scrapdesign
Scrap Attack Scraps
Scrappin' Serenity
Ányi + a digitális scrapbooking
Life is Not a Cereal
Kerry's Scraps
Rainamoon Scraps
Lotsofprettythings
Rucola Designs
DigiScrapz by Christi
Nita's Things
Funky Time Designs by Amber
Midnight Scrapping
Desertgirl Designs
moms unique possiblities
CityGurl Creations
This Little Missy
Let Me Scrapbook
A valóság tükre - OsDesign
Ayu's Scrapping
Adriana's Cafe
Altered Sea
Flower Scraps
Kori's Scraps
Always Be Neighbors Designs
JW-DigiScraps
Mad Genius Designs
A Fish Design